The Beauty Queen of Leenane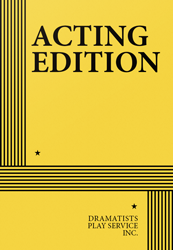 THE STORY: Set in the mountains of Connemara, County Galway, THE BEAUTY QUEEN OF LEENANE tells the darkly comic tale of Maureen Folan, a plain and lonely woman in her early forties, and Mag, her manipulative aging mother, whose interference in Maureen's first and possibly final chance of a loving relationship sets in motion a train of events that leads inexorably towards the play's terrifying dénouement.
Co-winner of the 1998 Lucille Lortel Award for outstanding play. "McDonagh is a natural storyteller who knows how to express a theme through action, and he knows how to create a gallery of fascinating rogues. The energy of his plays is prodigious…McDonagh has managed to celebrate what remains enduring and alive in human nature even in the most appalling circumstances." —New Republic. "Mr. McDonagh…[is] like a young version of Synge in exile whose voice, worn with sorrow and savage humor, owes a debt to Synge's Playboy of the Western World…THE BEAUTY QUEEN OF LEENANE is a gothic dark comedy." —NY Observer. "…THE BEAUTY QUEEN OF LEENANE…is clearly the product of a major writer. Indeed, on the basis of this play alone, I am willing to make the rash claim that McDonagh is destined to be one of the theatrical luminaries of the twenty-first century." —New Republic.