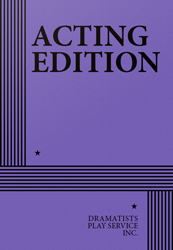 Full length, Drama
1 man, 1 woman, 1 boy, 1 girl, various voices
Total Cast: 4, Flexible Set
ISBN-13: 978-0-8222-1669-8


FEE: $105 per performance.
THE STORY: Take Charlene, a suburban mother who writes erotic screenplays for women in order to support her children; add Clyde, her funny, dangerously obsessive and estranged husband; toss in hormonally overcharged teenagers; and layer it all with a screenplay on a deadline that Charlene desperately tries to write—and you end up with HOT 'N' THROBBING, a gripping new play written by the Pulitzer Prize-winning author of How I Learned To Drive.
"HOT 'N' THROBBING is a stupendous button-pusher about how we are all complicit in today's mingling of sex, violence and power. Miss Vogel urges us into the darkest, most roiling waters all the while dispensing a raucous, bawdy humor that renders us puddles of helpless laughter." —Washington Times. What happens is startling—alternatively raunchy, tough, tender, compassionate, tough again…Vogel has written this drama without flinching…It's remarkable on its own, perhaps nowhere more so than in Vogel's perfectly tuned understanding of her characters…You may be able to shake off its shock, you won't be able to escape its pulverizing truth." —Boston Globe. "HOT 'N' THROBBING is a theatrical 911 call that no serious theatergoer can afford to ignore." —Baltimore Sun. "Screamingly funny, at the same time painful and poignant, [HOT 'N' THROBBING] boldly asks the question: Which is more obscene, pornography or domestic violence?" —Molly Smith, Arena Stage.