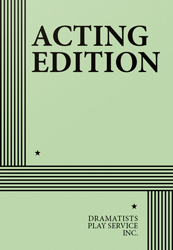 Full Length, Comedy/Drama
5 men, 4 women
Total Cast: 9, Flexible Set
ISBN-13: 978-0-8222-1771-8


MIN. PERFORMANCE FEE: $105 per performance.
THE STORY: "INSURRECTION: HOLDING HISTORY is a wild, thrilling ride down one of history's darkest, scariest corridors. Robert O'Hara employs a language of wicked wit, of deliberate and immensely provocative outrageousness to speak to a vast, bloody, unapproachable outrage. He shatters the funereal hush that usually surrounds the representation of atrocity and holocaust, in the process waking his audience up. He knocks us out of the respectful, repetition-dulled stupor with which we are accustomed to contemplate slavery, eschewing and, even better, savaging all clichés. Through comedy, poetry and pure chutzpah, he teaches us all over again how to be truly frightened and appalled. This is a gorgeous, fresh and vital play from a very exciting playwright." —Tony Kushner.
"…bold, intimate and outrageous. It is as dangerous and daring as it is playful and knowing. Robert O'Hara's voice is unique and overflowing with theatrical invention." —George C. Wolfe.

"Extraordinarily, vastly entertaining, fearlessly free and off-the-wall and yet deeply meaningful, Robert O'Hara's INSURRECTION is one of the most amazing new plays in recent years." —San Francisco Post.

"…one seriously hilarious and hilariously serious play…remarkably exciting, deeply provocative, comically profound…" —San Francisco Examiner.

"…[a] time-bending comic fantasia…toying with accepted notions about history, race and sexual identity…" —The New York Times.