Sheridan or, Schooled in Scandal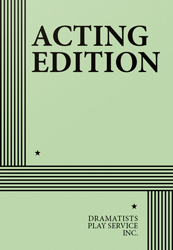 Full Length, Drama
6 men, 3 women (doubling)
Total Cast: 9, Flexible Set
ISBN-13: 978-0-8222-1803-6


FEE: $105 per performance.
THE STORY: Set in a London rife with gossip, blackmail and political intrigue during the reign of mad King George III, this darkly comic tale follows the development of the friendship between famed playwright, theatre manager and politician Richard Brinsley Sheridan and young poet Lord Byron. In this complicated world where everybody seems to be doing the wrong thing for the wrong reason, Sheridan comes to con-front the classic choice between doing the right thing and suffering personally, or betraying his conscience and profiting from it.
"…smart, ambitious, sharply intriguing…Grimm's ability to craft these intricate entanglements…is indeed impressive." —Variety. "It is an age-old question, but one always worth a fresh, inventive revisit: Is it possible to sink below the level of redemption?…SHERIDAN OR, SCHOOLED IN SCANDAL asks that ancient question anew…It asks it well…and, while offering no definitive answer, poses the question with such style and cheek that the mere asking seems enough." —Press-Enterprise. "…a darkly comic view of the politics and scandals of the times, with ironic parallels to the present…" —LA Times.