Sleep Deprivation Chamber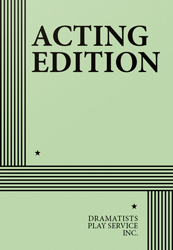 Full Length, Drama
9 men, 3 women (doubling, flexible casting)
Total Cast: 12, Flexible Set
ISBN-13: 978-0-8222-1812-8


MIN. PERFORMANCE FEE: $105 per performance.
THE STORY: In this autobiographical drama, a broken taillight leads to the brutal beating of a highly educated, middle-class black man by a policeman in suburban Virginia. The Kennedys interweave the trial of the victimized son (accused of assaulting the offending officer) with the mother's poignant letters in his defense and her remembrances of growing up in the 1940s, when her parents were striving "to make Cleveland a better place for Negroes." They have created a gripping examination of the conflicting realities of the black experience in twentieth-century America.
"In SLEEP DEPRIVATION CHAMBER, which Ms. Kennedy wrote with her son, Adam, the location of what the author once called the 'funnyhouse of a Negro' has shifted from a haunted interior landscape to a world that is crushingly real…This is the stuff of nightmares from which a person can never wake up completely." —NY Times.