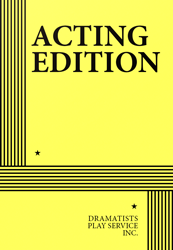 THE STORY: It's the summer of 1942…America is at war; men line up by the thousands to join the army; and on a tiny island off the coast of Maine, three fifteen-year-old boys begin a summer they will never forget. Hermie, Oscy and Benjie are accustomed to coming up and spending the summer together, but somehow this year seems different. Girls have replaced baseball and comic books, and a beautiful young war bride has won the heart of Hermie. Left alone by her husband as he goes off to fight in World War II, Dorothy is befriended by Hermie, and they form a bond that differs greatly from the one he shares with his two buddies. After meeting three girls on the beach, Hermie and his friends experience adolescent misadventures, including a date at the movies (mistakenly fondling a girl's elbow instead of her breast), a trip to the drugstore to buy condoms (where Hermie squirms during several painful attempts to say the word "rubber") and a beach party (that begins with a jitter-bug and ends with Hermie missing his date's lips and kissing her forehead). It is with Dorothy that Hermie feels most comfortable, and after she invites him over for a friendly night out at her house, Hermie discovers a devastating telegram. And in that one night, Hermie learns an important lesson about life, love and the scope of human compassion.
"Painted with pastels, awash in remembrance and melancholy, and humming with palliating jingles [SUMMER OF '42] arrived…timely in its way." —The New York Times.

"SUMMER OF '42, a wistful breezy musical adaptation of the 1971 coming-of-age film…at its core it's a gentle and nostalgic take on one boy's poignant friendship with a beautiful older woman." —New York Daily News.

"The new musical adaptation…emerges as a work of engaging substance as well as consider-able charm…" —Variety.

"…a wryly funny portrait of adolescent curiosity…" —Wall Street Journal.