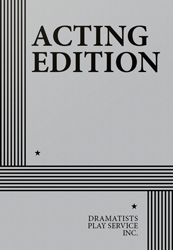 Full Length, Drama
2 men, 2 women
Total Cast: 4, Flexible Set
ISBN-13: 978-0-8222-1916-3


MIN. PERFORMANCE FEE: $105 per performance.
THE STORY: THE DEATH OF FRANK is the story of Peter, a young, earnest gardener with a desire to save the world, and Natalie, his odd, jaded sister, who tends to like things that hurt her. One of those things is Frank, an older guy with a rough edge and a shady job description. Peter's world is Natalie, so naturally he wants to save her, but he accidentally falls in love with a linguist named Lynn who tries to teach him that there's more to life than one's sister. This is a play about choices made in the face of unavoidable desire; it's about form and function, sweetness and danger, and passion and articulation.
"The real edge in Belber's work has to do with [the characters'] predisposition to violence as a way of expressing, and receiving, love. It's a pathology that plays out chillingly and with stark emotional contours." —CurtainUp.

"Belber is a master of understatement as a comic device as well as using abrupt pauses and conversational non sequiturs to convey more complexity than most dramatists manage in an entire evening." —Broadway.com.