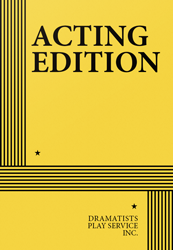 Full Length, Comedy/Drama
1 man, 1 woman
Total Cast: 2, Interior
ISBN-13: 978-0-8222-1924-8


MIN. PERFORMANCE FEE: $105 per performance.
THE STORY: Nobel Prize-winning physicist Richard Feynman holds forth with captivating wit and wisdom in this fascinating play that originally starred Alan Alda. One of the twentieth century's great physicists, Feynman was also one of its great eccentrics. Not only did he develop the atomic bomb and quantum electrodynamics, but he played the bongos, frequented topless bars and relished his bit parts in university theatricals. With the magnetic Feynman at the center of an exquisitely realized universe, QED exerts an irresistible gravitational pull.
"Who knew quantum electrodynamics could be so much fun?" —NY Post. "…a seductive mix of science, human affections, moral courage, and comic eccentricity…" —NY Magazine. "The play itself is a kind of proof, dramatically illustrating how a man who happens to be a genius elegantly and movingly works through the human problem of how to face the end of his life…" —The New Yorker. "The second act is abut the personal life of everybody in the audience, not just Feynman's life alone. It's also theirs." —Alan Alda.