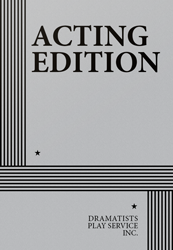 Full Length, Thriller/Drama
2 men, 2 women
Total Cast: 4, Flexible Set
ISBN-13: 9780822219453

THE STORY: One evening ten-year-old Rhona goes missing. Her mother, Nancy, retreats into a state of frozen hope. Agnetha, an American academic, comes to England to research a thesis: "Serial Killing—A Forgivable Act?" Then there's Ralph, a loner who's looking for some distraction. Drawn together by horrific circumstances, these three embark on a long, dark journey which finally curves upward into the light. Angry, humane and compassionate, FROZEN is an extraordinary play that entwines the lives of a murderer, the mother of one of his victims and his psychologist to explore our capacity for forgiveness, remorse and change after an act that would seem to rule them out entirely.
"…[a] fine play…so concentrated and unflinching that at times it takes your breath away." —Observer (London). "A major play…thrilling, humane and timely." —Times (London). "…[a] big, brave, compassionate play about grief, revenge, forgiveness and bearing the unbearable." —Guardian (London). "Consistently surprising and even bravely comic…The almost thriller-like promise of the play's climactic confrontation is like a time-bomb ticking in the back of your head." —Independent (London).