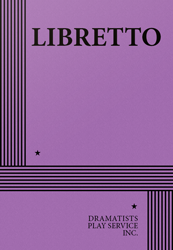 THE STORY: CONVENIENCE is a sung-through musical about family, the ties that bind and the ones we struggle to break. A single mom and her estranged twenty-six-year-old son have news for each other, but neither can find the words nor the courage. Liz can't tell her son, Vince, that she's remarrying and moving away; Vince is afraid of how Liz will react when he tells her about his boyfriend. During one funny, awkward, touching week, they come to realize what so many families discover: The things they feared would tear them apart end up bringing them closer together. A mother and son learn from their broken past and the promise of a different future that they can walk through a doorway without slamming it shut forever.
"The score is quick, complex, and extremely catchy…melodic, highly theatrical, and praiseworthy. Coffin's book effectively mixes humor and tension, and is witty and sincere." —Talkin' Broadway.

"Like the rest of the cheering, laughing, crying audience, I was much involved in this affecting, life-affirming experience." —City (Rochester, NY).

"Theatre entertains, that much is given. But great theatre teaches as it entertains. CONVENIENCE is great theatre." —WHAM/WHTK Radio.