Hank Williams: Lost Highway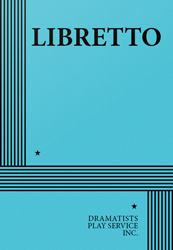 THE STORY: HANK WILLIAMS: LOST HIGHWAY is the spectacular musical biography of the legendary singer-songwriter frequently mentioned alongside Louis Armstrong, Robert Johnson, Duke Ellington, Elvis and Bob Dylan as one of the great innovators of American popular music. The play follows Williams' rise from his beginnings on the Louisiana Hayride to his triumphs on the Grand Ole Opry to his eventual self-destruction at twenty-nine. Along the way, we are treated to indelible songs like "I'm So Lonesome I Could Cry," "Move It on Over" and "Hey, Good Lookin'," which are given fresh and profound resonance set in the context of Williams' life.
"[LOST HIGHWAY has] the exhilarating feeling of Williams on stage in a particular place on a particular night…serves up classic country with the edges raw and the energy hot…By the end of the play, you've traveled on a profound emotional journey: LOST HIGHWAY transports its audience, and communicates the inspiring message of the beauty and richness of Williams' songs…forceful, clear-eyed, moving, impressive." —Rolling Stone. "…honors a very particular musical talent with care and energy…smart, sweet, poignant." —NY Times. "The best example of a musician's bio put on stage that I've ever seen. Wonderful…delightful…marvelous." —NY Post. "LOST HIGHWAY scores big…has us hank-ering for more." —NY Daily News.