Private Jokes, Public Places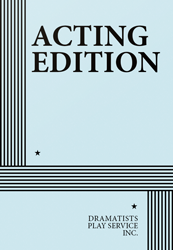 THE STORY: Capturing the full character of architectural discourse, PRIVATE JOKES, PUBLIC PLACES offers a disturbing and humorous glimpse inside the contemporary world of architecture. Margaret, a young Korean-American student, presents her thesis for a public swimming pool to an all-male jury of famous architects. This simple premise is a jumping-off point for a facile examination of academia, intellectual pretension and the failure of postmodernist culture. The play asks compelling questions about the state of the male-female power struggle, fears of disrupting the status quo and ultimately the importance of challenging tradition.
"Implausible as it may sound, Mr. Safdie has done the impossible: He's written an unpretentiously witty play of ideas about some of the most pretentious ideas known to man. Instead of telling you what to think, he leaves the thinking to you, and in between the laughs you'll do plenty of it…The funniest new play to hit New York in months." —Wall Street Journal. "An X-Acto-blade-sharp new comedy that doubles as a cry of indignation. Safdie exposes the emperor's new blueprints for all to see!" —The New Yorker. "A smart and rewarding new play. Remarkable!" —Associated Press. "Inspired and astonishing…The verbal dexterity alone is mesmerizing. A battle of wits between four sharply defined characters. An hour and a quarter of laughter." —NY Times. "A biting satire with a humanist heart—seldom has theory-bashing been dramatized with such erudition and wit. The more of it you know, the funnier—and more frightening—the play is. A take-no-prisoners comedy. " —Time Out NY. "Anyone who has ever suffered through a dry academic symposium, with various 'experts' pontificating will find much to hoot about…" —L. A. Times.