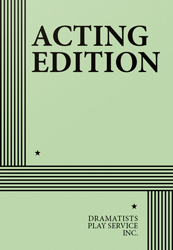 Full Length, Drama
4 men, 1 woman
Total Cast: 5, Flexible Set
ISBN-13: 978-0-8222-2049-7


FEE: $105 per performance.
THE STORY: The renovation of a house for an English couple in a small Irish town causes tensions to build among the natives as old jealousies, bigotry and racism surface regarding outsiders settling in their town. But nothing prepares them for their new fellow employee, a black African refugee. This play speaks to the ages regarding acceptance and tolerance and the continual struggle and oftentimes war that occurs when your identity is dependent upon your property.
"[Mr. Noone] develops each [conflict] in turn to a moment of physical or emotional violence, as if springing traps one by one…Engrossing…" —NY Times. "Simmers beautifully and explodes with force." —BackStage. "Brilliant…a fiercely quiet treasure." —Show Business Weekly. "Wonderful dialogue…vivid and meaningful." —CurtainUp. "Excellent…searing and startling." —Irish Voice. "BAILE GALL shines." —Boston Globe. "Raw emotions and deep regrets fuel a fierce, often funny and fast-paced new play." —Boston Herald.