Direct from Death Row The Scottsboro Boys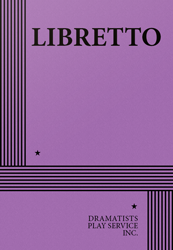 Musical, Drama
7 men, 2 women (flexible casting)
Total Cast: 9, Interior
ISBN-13: 978-0-8222-2080-0


FEE: Quoted upon application. INSTRUMENTATION: Piano/Vocal.
THE STORY: The nine Scottsboro Boys arrive from eternity to the stage of the theater producing the play. They have come to keep alive the story of their arrest and conviction for the rape of two white women in Scottsboro, Alabama in 1931 (despite incontrovertible medical evidence to the contrary). Putting on their own vaudeville show, the Scottsboro Boys use songs, a magic act, a ventriloquist act, skits and soft shoe to convey the tawdry show that their case became, as the Communist Party and the NAACP competed for control of their defense, while the state of Alabama postured to justify its imposition of the death sentence despite the evidence and two Supreme Court rulings requiring new trials. Behind the masks, the question remains—and between the vaudeville scenes the play examines—who were these nine young men?
"Playwright Mark Stein's poignant work has the Boys recount their arduous struggle for freedom, and the conflicts among them that almost derailed their cause. The play is not without humor as the all-black cast, like a modern-day minstrel show, dons masks to portray the various sympathetic and opportunistic white and colored folk involved." —LA Weekly.

"…a dazzling array of thought-provoking vignettes." —Backstage West.

"…theatrical genius…a perfect mix of comedy and drama. To tell a story involving so much pain and sadness with the flair of vaudeville (complete with comedy, singing, and dancing) without negating its importance, is no less than phenomenal." —Los Angeles Sentinel.

"…a fascinating juxtaposition between judicial horrors and theatrical absurdities." —Sacramento News & Review.

"It is an amazing piece of theater." —Sacramento Bee.