Thrill Me: The Leopold & Loeb Story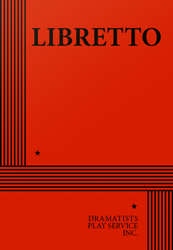 THE STORY: Relationships can be murder. THRILL ME: THE LEOPOLD & LOEB STORY is a two-character musical drama that recounts the chilling true story of the legendary duo who committed one of the most infamous and heinous crimes of the twentieth century. Focusing on their obsessive relationship and utilizing Leopold's 1958 parole hearing as a framework, THRILL ME reveals the series of events in 1924 Chicago that led about-to-be law students Leopold and Loeb to be forever remembered as "the thrill killers." Nathan Leopold was passionate about Richard Loeb, who was passionate about crime and excitement. They created a secret agreement to satisfy each other's needs. Soon Richard convinced Nathan that they embodied Nietzsche's idea of the "Superman" and were above society. Then he drew him into his plan to lure a young boy to his death just to prove they could get away with it. But soon their perfect crime unraveled due to a careless mistake. Or was it so careless?
Drama Desk Award Nominee for Best Musical and Best Music Score.

"Stephen Dolginoff's pocket musical about the Leopold and Loeb murder case lands like a well-placed punch, arresting and a bit breathtaking. Others have told the tale in plays and films, but there is something brazenly satisfying about Mr. Dolginoff's rendition. It's a reminder that evil often looks and sounds beautiful. Credit the lean approach to the storytelling." —The New York Times.

"Startling…Provocative…I can't get enough of this…Will keep you spellbound…THRILL ME freezes the blood and keeps you wanting more!" —New York Observer.

"Stylish! With a noir attitude, THRILL ME is a two-character slice of pulp fact-fiction by intriguing storyteller Stephen Dolginoff." —Newsday.

"A soaringly intense, propulsively melodic musical. Chillingly well-told, in all of its dark complexity." —Gannet Newspapers.

"Dangerously attractive…Powerful…Dolginoff is a smart craftsman with a knack for forging arresting tunes. The robust score is feverishly crafted." —The Star-Ledger (NJ).

"A taut, compelling two-character musical. Stripping the event of the psychobabble that has surrounded it over the years, Dolginoff gets at the heart of it. The story sizzles." —BackStage.

"Dolginoff shows that unlikely musical subject matter can be mastered if the approach is strong enough. You will be intrigued." —TheaterMania

"A brilliant, unforgettable musical…Sends chills down the spine. Uncompromising and intoxicating." —Talkin' Broadway.