The Great American Trailer Park Musical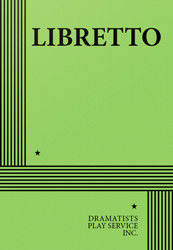 THE STORY: There's a new tenant at Armadillo Acres—and she's wreaking havoc all over Florida's most exclusive trailer park. When Pippi, the stripper on the run, comes between the Dr. Phil–loving, agoraphobic Jeannie and her tollbooth collector husband—the storms begin to brew.
"Adultery, strippers, murderous ex-boyfriends, Costco and the Ice Capades. Undeniable fun." —New York Post.

"A bright new show!" —The New York Times.

"A show that actually lives up to the hype of its title." —Village Voice.

"A delicious new musical. The joint is jammed and jumping with raucous laughter. It's like The Honeymooners meets The Best Little Whorehouse in Urinetown." —New York Post.

"South Park meets Desperate Housewives in this big-hearted new musical comedy with a cheeky script by Betsy Kelso, an infectious score by David Nehls and a richly talented cast. TRAILER PARK sparkles with treasure." —New York Sun.

"Joyful and unashamedly vulgar, Betsy Kelso's comic fable about women in a Florida trailer park and their no-account men is more fun than a chair-throwing episode of Jerry Springer set to music." —The New Yorker.

"Entertaining and tuneful, TRAILER PARK shines like aluminum siding. The performers can sing, act and joke around with the best of them, and cocky as you please, they sell David Nehls' music as if hawking rhinestones on the Home Shopping Network." —TheaterMania.

"This wheel-spinning, mud-splattering good time of a show is the theatrical equivalent of a bag of Doritos. You can't get enough. Who could expect a thrillingly trashy Greek chorus of trailer park matrons whose hysterical musical stylings all but redefine the girl-group-as-cultural-commentator craze? Or a number with enough show-stopping electricity to trump every musical that opened on Broadway last season?" —Talkin' Broadway.

"A sparkling, sharp irreverence lights up this musical and makes it one of the most laugh-out-loud shows in town." —Broadway.com.