Elliot, a Soldier's Fugue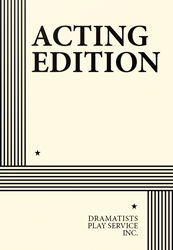 Full Length, Drama
3 men, 1 woman
Total Cast: 4, Exterior
ISBN-13: 978-0-8222-2194-4


MIN. PERFORMANCE FEE: $105 per performance.
THE STORY: Tracing the legacy of war through three generations of a Puerto Rican family, the play focuses on nineteen-year-old Elliot, a recently anointed hometown hero who returns from Iraq with a leg injury and a difficult question: Will he go back to war a second time? While on leave, Elliot learns the stories of his father and grandfather who served in Korea and Vietnam before him.
"ELLIOT, A SOLDIER'S FUGUE is that rare and rewarding thing: a theatre work that succeeds on every level, while creating something new…Without ever invoking current politics, ELLIOT, A SOLDIER'S FUGUE, manages to be a deeply poetic, touching and often funny indictment of the war in Iraq." —NY Times. "In Quiara Alegría Hudes' intriguing new play, the title character…shares what it's like to be a Marine in Iraq…Simple, poignant and achingly evocative, these sequences are both utterly realistic and profoundly moving." —Time Out NY. "A lush and evocative tone poem about the way the landscape of the soul is transformed by war." —Atlanta Journal-Constitution.