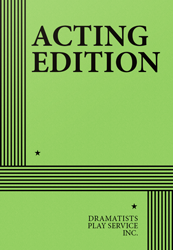 Full Length, Drama
1 man, 3 women
Total Cast: 4, Interiors
ISBN-13: 9780822222125

THE STORY: BHUTAN follows a New England family's ups and downs after the death of their father. Frances Conroy wonders how she ended up here. Her mother is driving her crazy. Her aunt is stalking a married man. Her brother is in prison. She dreams of Bhutan but can barely find the kitchen door.
"With BHUTAN, Daisy Foote confirms her formidable talent as an emerging playwright." —Variety. "Playwright Daisy Foote has created some vivid characters, each of whom resonates with emotional honesty within a keenly observed reality." —CurtainUp. "BHUTAN superbly documents the toll taken on the blue-collar family in the age of Nickel and Dimed America." —Village Voice.