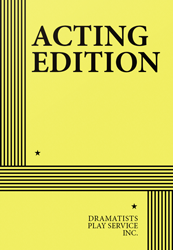 THE STORY: On March 16, 2003, Rachel Corrie, a twenty-three-year-old American, was crushed to death by an Israeli Army bulldozer in Gaza as she was trying to prevent the demolition of a Palestinian home. MY NAME IS RACHEL CORRIE is a one-woman play composed from Rachel's own journals, letters and emails—creating a portrait of a messy, articulate, Salvador Dali–loving chain-smoker (with a passion for the music of Pat Benatar), who left her home and school in Olympia, Washington, to work as an activist in the heart of Israeli-Palestinian conflict. In the three sold-out London runs since its Royal Court premiere, the piece has been surrounded by both controversy and impassioned proponents, and it has raised an unprecedented call to support political work and the difficult discourse it creates.
"An impassioned eulogy…it's hard not to be impressed—and also somewhat frightened—by the description of her as a two-year-old looking across Capitol Lake in Washington state and announcing, 'This is the wide world, and I'm coming to it.'" —The New York Times.

"The play shrewdly does not show Corrie dying; it shows her living, in all her funny, lively, melancholy, and manipulative immediacy…Her words bear witness to the deracinating madness of war, a hysteria that infects not only those doing the fighting but also those ambitious to do the saving." —The New Yorker.

"Here is a play where the real dialogue begins when the curtain comes down. MY NAME IS RACHEL CORRIE is theater that not only stirs our hearts but sticks in our heads." —Newsweek.

"You feel you have not just had a night at the theatre: You have encountered an extraordinary woman [in this] stunning account of one woman's passionate response…theatre can't change the world. But what it can do, when it's as good as this, is to send us out enriched by other people's passionate concern." —The Guardian (UK).

"Extraordinary power…funny, passionate, bristling with idealism and luminously intelligent." —Time Out London.