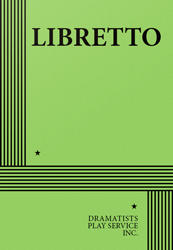 Full Length, Drama
2 men, 2 women
Total Cast: 4, Flexible Set
ISBN-13: 9780822222958

THE STORY: A tale of love, magic, jealousy and secrets. Toulou escapes from the Mississippi cotton fields in the 1930s to pursue her dream of singing the blues in Memphis. When she meets a rambling blues man, the notorious Ace of Spades, her dreams are realized in a way she could never have imagined. Written in vivid language that captures the blues, Hoodoo Love is a major debut.
"Katori Hall's keen ear for a well-turned phrase is on full display in HOODOO LOVE." —Variety. "[A] vibrant new blues song of a play…Hall has a knack for tasty wordplay and nudging argument, and she writes richly for both men and women…this is a major debut by a playwright with a spring in her step, as well as kick." —Time Out NY. "…simply excellent…At the center of the play's success is Hall's talent for evoking the painful reality of human emotion while incorporating a magic realism that enhances rather than distracts…Hall captures with eloquence and insight the darker side of human interaction, and shows that the personal and societal shames we hide and try to ignore will follow us forever." —L Magazine. "…haunting, thanks to its author's gift for language and the rich way in which music is woven into the storytelling…HOODOO LOVE reveals a young playwright of great promise." —NY Post. "…exudes a winsome sincerity that is hard to resist…Ms. Hall's remarkable dialogue [is] cause enough to celebrate the emergence of an intriguing new voice…It's that kind of tender simplicity that makes this an exciting debut…it has something sorely missing in many new plays: heart." —NY Sun. "Music, magic and violence ripple through Katori Hall's compelling HOODOO LOVE…Hall is a skillful storyteller…she never lets easy sentiment blunt her barbed drama." —NY Daily News. "An authentic and very enjoyable portrait of early twentieth-century blues culture…The songs—all written by playwright Hall—are the best part of the show, especially for blues fans…highly engrossing." —CurtainUp.