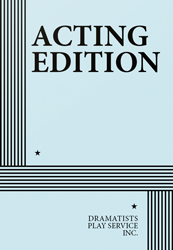 Full Length, Drama
8 men, 5 women
Total Cast: 13, Flexible Set
ISBN-13: 9780822223450

THE STORY: THE SEAGULL is one of the great plays about writing. It superbly captures the struggle for new forms, the frustrations and fulfillments of putting words on a page. Chekhov, in his first major play, stages a vital argument about the theatre that still resonates today.
"Christopher Hampton's sharp-witted translation is perfect…The finest and most fully involving production of Chekhov that I have ever known." —NY Times. "How thrilling, finally, to have a version of THE SEAGULL that understands why we cherish Anton Chekhov." —NY Newsday.