The Beebo Brinker Chronicles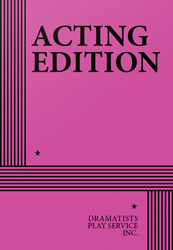 THE STORY: Set in pre-Stonewall Greenwich Village, THE BEEBO BRINKER CHRONICLES follows the lives and loves of Laura, Beth and Beebo as they navigate uncharted territories of desire. Beth and Laura, secret lovers in college, went separate ways after graduation: Beth married and had children; Laura moved to New York. Both pine for each other, but before they can reunite, they find themselves entangled in the web of Beebo Brinker, a butch denizen of the bars with a soft spot for young lesbians fresh off the bus. Adapted from the 1950's and 1960's lesbian pulp novels by Ann Bannon, the play celebrates the era when "the love that dares not speak its name" began breaking the old rules.
"THE BEEBO BRINKER CHRONICLES aggressively goes after laughs, playing with the novels' more dated and histrionic elements. But it doesn't settle for caricature…complex emotions darkly edge the play's absurdities, anchoring what could easily have been an exercise in camp." —NY Times. "…there's gold in that dime-store pulp…far from being a simple sepia-toned snapshot of the past, this colorful portrait of gay life in the Village startles with the truths it flashes amid the one-liners and melodramatic confrontations." —NY Magazine. "[Linda Chapman and Kate Moira Ryan] gently kid the pulpy melodrama of Bannon's dialogue, while always making sure to render her sharp psychological portraits with lots of flesh on their bones…every theatergoing lesbian and gay man must see this sexy and historically important show—and straight audiences will find it very entertaining and enlightening as well." —NY Blade.