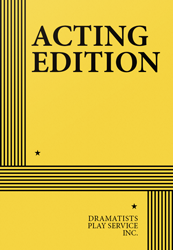 Full Length, Tragicomedy
8 men, 4 women (flexible casting)
Total Cast: 12, Flexible Set
ISBN-13: 9780822223672

THE STORY: Thomas Middleton's rarely performed masterpiece, WOMEN BEWARE WOMEN, is a fascinating and entertaining tragicomedy (or is it a comi-tragedy?) by one of Shakespeare's most popular contemporaries. This provocative play portrays a ruling class unable to divorce power from lust as three young people are seduced by the lies and treachery of the sophisticated players in the glamorous court of the Duke of Florence, including the powerful widow, Lady Livia. WOMEN BEWARE WOMEN speaks with a shockingly contemporary voice. A playful parody of serious sexual games ultimately showing a society imploding under the pressure of sexual manipulation, victimization and gender inequality, Middleton's outrageous masterpiece is as funny, sexy, frightening and entertaining today as it must have been 400 years ago. Red Bull Theater's critically acclaimed, extended-run production of WOMEN BEWARE WOMEN was the first Off-Broadway revival of Middleton's uproarious masterpiece in nearly forty years, and has paved the way for many more revivals at theatres across the country.
"WOMEN BEWARE WOMEN is proof not just that classic theater is alive, but that it can still be surprising after hundreds of years." —Variety. "Classical theater with a sharply modern edge: Lust without the Dust." —Time Out NY. "The female sex is at the turbulent center of WOMEN BEWARE WOMEN, a tragedy spiced with comedy, or a comedy with a hyperactively tragic conclusion, by Shakespeare's contemporary Thomas Middleton. A Jacobean rarity…this sizzling brew of adultery, incest and murder, murder and more murder has been spruced up, juiced up and set scampering across the stage…" —NY Times. "Highly entertaining and visually rich…quickly and excitingly proves to have contemporary blood in its veins. A most worthwhile theatrical experience." —TheaterMania.com. "Delicious fun…A guilty pleasure and a delectable bit of artistry." —AmericanTheaterWeb.com. "Delicious and dizzying…wickedly entertaining…vibrant and captivating." —BackStage.