New Jerusalem, The Interrogation of Baruch de Spinoza at Talmud Torah Congregation: Amsterdam, July 27, 1656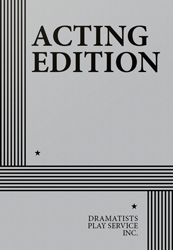 THE STORY: Baruch de Spinoza is a young merchant and the heir apparent of Saul Mortera, the chief Rabbi of Amsterdam. But Amsterdam's Sephardic Jews have made a fatal arrangement with the city: They have agreed to police their own community for unorthodox beliefs. When the city accuses Spinoza of atheism, Mortera must summon Baruch to the synagogue to defend himself. Spinoza's best friend, his sister and the woman he loves are all drawn into the controversy, a historical event that shook up not only the entire Jewish community of Amsterdam, but changed Spinoza's and Mortera's lives—and all of Western thought—irrevocably. No written record survives of what was said at Temple Talmud Torah on July 27, 1656. In this eloquent and masterful drama, David Ives attempts to open the temple doors and let us listen in on a dispute whose philosophical and political echoes still reverberate today.
"This thoughtful work…paints the conflict between Spinoza's radical ideas and the oppressive religious doctrines of his times in an entertaining, highly accessible way…An engrossing historical drama." —NY Sun. "By focusing on Spinoza's expulsion from the Jewish community, fictionalizing facts and distilling Spinoza's philosophical writings into the interchanges at the excommunication, Ives has managed to create an intriguing courtroom drama—and he's done so with just seven characters and a good deal of Ivesian wit." —CurtainUp. "A richly intellectual work of theatre that will stimulate all sorts of curiosities about the most fundamental questions facing humanity. What nobler purpose for the stage exists?" —NYTheater.com. "Theocracy versus universalist science, a Reformation-era prequel to the Scopes trial, Inherit the Wind with a chilling extra touch of proto-Nazism…Comic imagery renders the ideas tangible without coarsening them…we learn enough to sense both the urgent bigness of Ives' subject and the power with which he's captured it." —Village Voice. "Riveting…Ives' fictionalized account of the event is fascinating and heartbreaking." —Huffington Post.