East 10th Street: Self Portrait with Empty House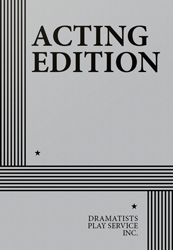 Full Length, Drama
1 man
Total Cast: 1, Flexible Set
ISBN-13: 978-0-8222-2387-0


FEE: $105 per performance.
THE STORY: Edgar Oliver weaves a fantastical and hilarious voyage through the dark and strange rooms of his East Village tenement building, inhabited by a dwarf cabalist, a possible Nazi, the landlord's former wet nurse and other memorable persons. Edgar leads the audience up to the final room, his own, at the top of the derelict stairs, wherein lie the secrets of his family and the unbelievable odyssey that brought him there.
"It's hard to imagine anyone like him, with a similar set of storie…a judiciously austere production…sweet and sinister…[Oliver is] a living work of theater all by himself." —NY Times. "…outrageous…with murderous housemates, oddball ghost stories and late-night debauchery. [Edgar Oliver is] a seasoned storyteller…" —Show Business Weekly. "…an outlandish cast, worthy of Dostoyevsky…creepy and droll beyond words…a pitch-perfect delivery…profoundly affecting." —NY Press. "Nowhere do the lines between legend and history, living and haunting, so noticeably blur…a bewitching presence…" —BackStage. "…unsentimental yet utterly captivating…sadness mixed with the barest hint of ghoulish glee…EAST 10TH STREET manages to take you into another world." —New Theater Corps.