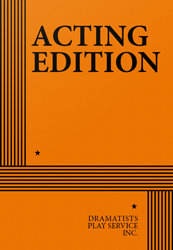 Full Length, Drama
3 men, 2 women
Total Cast: 5, Flexible Set
ISBN-13: 978-0-8222-2426-6


MIN. PERFORMANCE FEE: $105 per performance.
THE STORY: A woman and her unusual son look to escape their past in Crested Butte, a small town with its share of secrets. They encounter a curious girl, a forest ranger and an ex-drag queen. The five collide in a summer of botany and sexual awakening. WILDFLOWER explores the discovery of desire and its consequences.
"WILDFLOWER is a wonderfully mysterious and heartbreaking story of coming of age. Lila Rose has a singular voice and an exquisite sense of both story and character. Like all her plays, WILDFLOWER combines a poet's sense of language with wit and wisdom." —Naomi Iizuka.

"If Shirley Jackson had been a playwright she might have come up with something like this. WILDFLOWER is beautiful, mysterious, and ultimately deeply unsettling." —Darko Tresnjak.

"WILDFLOWER pulses with a deeper intensity…the playwright's dexterity glimmers throughout…It's the kind of plot so unexpected, so affecting, and so daring that you want to tell it all to express how impressive it is…a young writer we should be sure to watch." —CurtainUp.

"Mother and son each find romance in a land where homespun advice is ladled out with love and witty remarks are served with sass." —The New York Times.

"On a whole, Kaplan's capper is such a provocative one that it's impossible not to recommend WILDFLOWER." —Variety.

"Lila Rose Kaplan's WILDFLOWER has gotten as much buzz for the last five minutes of the show than most shows get for their entire run." —Playbill.