In the Footprint: The Battle Over Atlantic Yards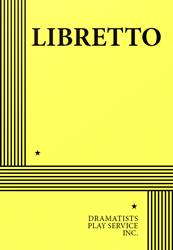 THE STORY: IN THE FOOTPRINT tells the story of Brooklyn's largest development project in history. The play examines the conflicts that erupted in the case of Atlantic Yards through to their current resolution in an attempt to discover how the fate of the city is decided in present-day New York and what can be learned from this ongoing saga of politics, money, and the places we call home. The play is constructed from interviews with real-life players in this Brooklyn epic, including local residents, business owners, opposition leader Daniel Goldstein, political leaders such as Letitia James and Marty Markowitz, activists, union members, and community leaders.
"…the company's entertaining, insight-rich show about the controversial redevelopment plan in Brooklyn, restored my faith in the ability of theater artists to engage meaningfully with the world, here and now." —NY Times. "Social theater at its best." —NY Magazine. "Forget the bulldozers: [IN THE FOOTPRINT proves] that art can be groundbreaking too." —Time Out NY. "A powerful, multifaceted portrait." —Time Out Boston.