The Cherry Orchard by Anton Chekhov (Karam)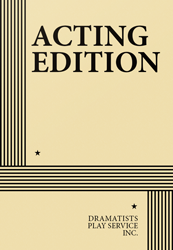 THE STORY: Set in Russia at the turn of the twentieth century, THE CHERRY ORCHARD chronicles a noblewoman's return to her family estate after a five-year absence to escape troubling memories of her son's death. Lyubov Ranevskaya arrives home to find the cherry orchard in full bloom, but the finances of the estate on the verge of ruin. Lyubov and her brother, Gaev, find themselves scrambling to retain a vision of gentility amidst a climate of huge social and economic transition.
"[A] smart, economical adaptation…" —Deadline. "The more you see Anton Chekhov's final play, the weirder it seems…THE CHERRY ORCHARD contains distinctly bizarre touches: unexplained offstage noises, ominous portents of revolution and a morbid ending that's nearly Beckettian…adapter Stephen Karam layers American accents (racial and immigration anxieties) into his lean, accessible script." —Time Out NY. "The brilliant Stephen Karam is among the very best of his generation of playwrights." —New York Magazine.