Fuenteovejuna, or Like Sheep to Water…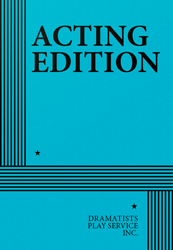 THE STORY: In 15th-century Spain, a menacing commander terrorizes a small town's citizens—especially the women. Pushed to their limit, the people of Fuenteovejuna rise up against their oppressor in a fierce act of unity and bravery. Based on actual events, the story was immortalized by one of Spain's greatest and most influential Golden Age dramatists. Now, Curt Columbus' adaptation of this timeless masterpiece reverberates with fresh urgency.
"[FUENTEOVEJUNA] reminds us that we have the power to stand up to evil, even when we seemingly have little with which to fight." —The Sun Chronicle (Attleboro, MA). "Violent and humorous, [FUENTEOVEJUNA] is the best kind of theater… this Shakespeare-era play has been cut up and added to with considerable grace by…Columbus. …it is so well done, so true to the way the world turns, that anyone who loves theater ought to see it." —Rhode Island Public Radio. "[FUENTEOVEJUNA] keep[s] the audience on its toes with fast-paced, engaging dialogue, thanks…to Curt Columbus' new translation…" —TheTheatreTimes.com.