Too Heavy for Your Pocket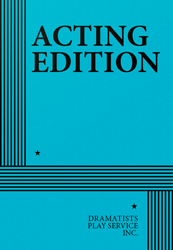 THE STORY: In the summer of 1961, the Freedom Riders are embarking on a courageous journey into the Deep South. When twenty-year-old Bowzie Brandon gives up a life-changing college scholarship to join the movement, he'll have to convince his loved ones—and himself—that shaping his country's future might be worth jeopardizing his own.
"…illuminating and moving… TOO HEAVY FOR YOUR POCKET dramatizes questions of class difference within the black community that rarely get broached onstage." —NY Times. "Holder is putting his finger on something powerful, something that Fight for Freedom narratives…don't necessarily get at: Protesting is a privilege." —NY Mag. "Better than any play I've seen on the subject, TOO HEAVY FOR YOUR POCKET examines the role of class in our nation's civil rights struggle; it dares to ask, is agitating for justice an activity most easily pursued by the otherwise privileged?" —TheaterMania.com.