The House That Will Not Stand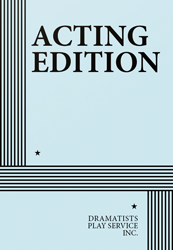 THE STORY: In early nineteenth-century New Orleans, a widowed mother, Beartrice, struggles to manage her headstrong daughters after the death of her second husband. But as the matriarch takes her place as head of the household, a more ominous transfer of power transpires in the region. The French-owned Louisiana Territory is about to be acquired by the United States, threatening the liberty of the free African-Americans residing on the land. Adapted from Federico García Lorca's The House of Bernarda Alba, THE HOUSE THAT WILL NOT STAND follows four women in mourning as they look ahead to an uncertain and haunting future.
"When you hear a drum beat as you're watching Marcus Gardley's THE HOUSE THAT WILL NOT STAND…sit up and pay attention. It's likely to be the prelude to a flash of wondrousness. Drums are what herald two extraordinary monologues in this…comic drama… Their percussive insistence shapes two separate instances when both a character and the play…soar into a stratosphere of freedom." —NY Times. "THE HOUSE THAT WILL NOT STAND is built on extraordinarily rich soil, in terms of both historical fact and fictional plot, both intricacy of language and depth of character. …The New Yorker has described Gardley as 'the heir to García Lorca, Pirandello, and Tennessee Williams,' and like the last of those writers, the playwright has a penchant for knitting together poetic flights with sharp, sassy social observation…" —NY Magazine. "…luscious and structurally artful …Gardley changes Lorca's mood from Spanish lyric tragedy to ribald French comedy…through tart and sharply funny exchanges, backhanded insults and dirty jokes." —Time Out NY.