Three Days in the Country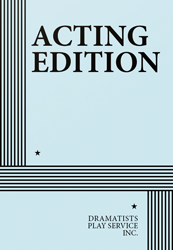 A version of Turgenev's A Month in the Country

THE STORY: In rural nineteenth-century Russia, a tangle of hopeless romances brings chaos to a country estate. Natalya, the wife of the wealthy estate-owner, is in love with her son's tutor; a neighbor has taken a liking to Natalya's ward, who has her eyes set elsewhere; and Natalya's long-time friend Rakitin may crave more from their platonic relationship. A tale of young love, old love, and everything in between, THREE DAYS IN THE COUNTRY is a riveting update on Turgenev's heartbreaking classic.
"[Marber] must take a bow. For it is an evening where the wit of the dialogue captivates. And, as in an elegant dance, the play keeps turning on its own heel, moving between comedy and anguish, reminding us of love as an impractical joke." —Guardian (UK). "Patrick Marber turns out another gem… The translation underlines the idea that Turgenev is our contemporary: there's nothing turgid about the crisp, taut dialogue, by turns droll and searing." —Telegraph (UK). "[THREE DAYS IN THE COUNTRY] is full of humour and yearning. …Marber's adaptation is emotionally eloquent and disarmingly funny, delicately fretted with melancholy." —TheStage.co.uk.