Gary: A Sequel to Titus Andronicus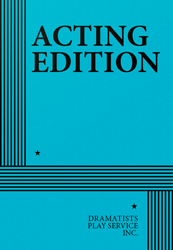 THE STORY: In GARY, maverick theater artist Taylor Mac's singular world view intersects with Shakespeare's first tragedy, Titus Andronicus. Set just after the blood-soaked conclusion of that sensationally gruesome tale, the years of battles are over, the country has been stolen by madmen, and there are casualties everywhere. And two very lowly servants are charged with cleaning up the bodies. It's the year 400—but it feels like the end of the world.
"…[GARY] is fabulous and bedraggled: a defiant and beautiful mess." —NYTimes. "[GARY] a no-holds-barred comic follow-up to Shakespeare's earliest tragedy…infuses the historicizing theme with gallows, toilet, and raunchy humor to deliver a serious and timely message about power taken to violent and vengeful extremes, who gets to clean up the mess, and how to change the world for the better. …an eccentric combination of high-brow references and low-brow laughs that has something to offend everyone, a whole lot to provoke thought, and a refreshingly uplifting moral." —DCMetroTheaterArts.com. "…[GARY] is morbid and hilarious, poetic and gross, deeply absurd and born of undeniable urgency. …Mashing up a menagerie of forms and traditions, from farce and theatre of the absurd to Brechtian self-reference and the bawdiness of National Lampoon, Mac conjures a hyper-stimulating experience unlike any other." —Towleroad.com.