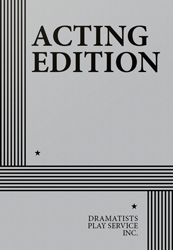 One Act, Monologue
1 man
Total Cast: 1, Flexible Set
ISBN-13: 978-0-8222-4195-9


FEE: $40 per performance when produced individually.
THE STORY: "Where was the ring? I stared at the open box." After a doomed proposal and a night of heavy drinking, a would-be fiancé wakes to a hangover and a missing engagement ring. A phone call from a stranger may hold the key to its whereabouts¬—and an opportunity for a fresh start.