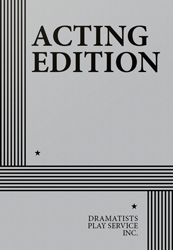 One Act, Monologue
1 woman
Total Cast: 1, Flexible Set
ISBN-13: 978-0-8222-4195-9


FEE: $40 per performance when produced individually.
THE STORY: "He looked at me like I was an unexpected problem, like the day had been going fine, and I ruined it." A cabaret singer does not like the janitor at her club, and the feeling is mutual. As she struggles to find authenticity in her performances, a sudden event brings inspiration.