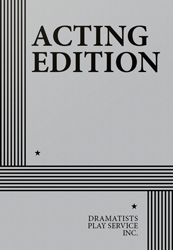 One Act, Monologue
1 woman
Total Cast: 1, Flexible Set
ISBN-13: 978-0-8222-4195-9


FEE: $40 per performance when produced individually.
THE STORY: "I'm scared to death." A journalist becomes infatuated with a writer, leaving her fiancé behind and diving headfirst into a blissful romance. But when a friend reaches out with an unsettling discovery, she uncovers the strange truth about her new relationship—and herself.