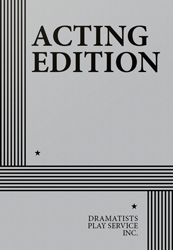 One Act, Monologue
1 man
Total Cast: 1, Flexible Set
ISBN-13: 978-0-8222-4195-9


FEE: $40 per performance when produced individually.
THE STORY: "It is not enough to foresee a fashion. One must have courage." A wealthy bachelor collaborates with Burberry to create a wardrobe of priest's clothing—a uniform he deems most reflective of his soul and status.