Intro to Fiction (Virtual)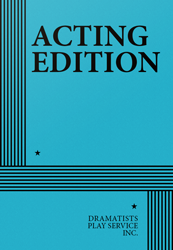 One Act, Drama
1 man, 1 woman
Total Cast: 2, Flexible Set
ISBN-13: 978-0-8222-4193-5


MIN. PERFORMANCE FEE: $40 per performance.
THE STORY: During virtual office hours, a professor discusses his student's latest short story. Her characters feel too close for comfort for the professor. Teacher and student must both reckon with how to write a good ending.