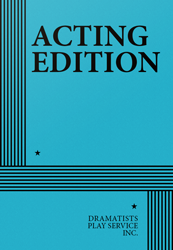 One Act, Comedy
2 men
Total Cast: 2, Flexible Set
ISBN-13: 978-0-8222-4193-5


MIN. PERFORMANCE FEE: $40 per performance.
THE STORY: After one act of police brutality too many, one man decides to do something. But in trying to get "street justice," he threatens his life, his brother, and his job.