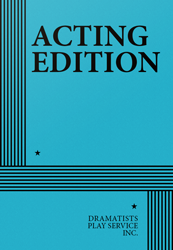 One Act, Drama
1 man
Total Cast: 1, Flexible Set
ISBN-13: 978-0-8222-4193-5


MIN. PERFORMANCE FEE: $40 per performance.
THE STORY: When John Cameron Mitchell was invited to attend Russia's first queer film festival in St. Petersburg in the fall of 2008, he was prepared for trouble: The hosting cinema had pulled out after a national film figure derided the event as a "festival for child molesters." Inspired by the courage of the organizers, Mitchell agreed to attend, bringing his Russian friend Sasha along for the trip. This monologue is derived from his diary.