The Woman Who Amuses Herself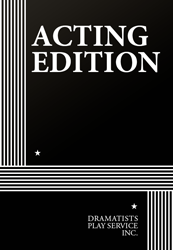 Full Length, Drama
6 men, 5 women, 1 any (1-12 actors possible: 0-12 men, 0-12 women)
Total Cast: 12, Minimal. Ability to project images onstage.
ISBN-13: 978-1-62384-296-3


MIN. PERFORMANCE FEE: $85 per performance.
THE STORY: The Mona Lisa has always captivated the world. But for Vincenzo Perugia, the painting holds a special power, one that compels him to steal it from the Louvre and return it to Italy. Before he returns it, however, he lives under the watchful smile of La Gioconda for over two years. Based on a true story, this cast-flexible play imagines the thief's life through a series of monologues. A clever and poignant exploration of the world's most famous painting that takes us beyond the smile, into a keen examination of the mysteries and magnetism of great art.