Chronicles Simpkins Will Cut Your Ass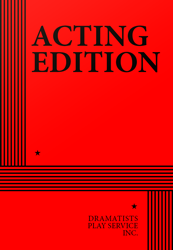 One Act, Comedy
3 men, 3 women (5-11 actors possible: 2-5 men, 3-6 women)
Total Cast: 11, A tetherball pole
ISBN-13: 978-1-62384-211-6


MIN. PERFORMANCE FEE: $40 per performance.
THE STORY: Fourth-grader Chronicles Simpkins is the Undisputed Unified Tetherball Champion of Recess, Lunch, and After School. She rules the tetherball court of Woodlake Avenue Elementary with an iron fist -- but what happens when a new challenger dares to enter her ten-foot circle of pain?