John Proctor Is the Villain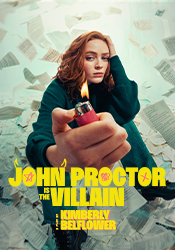 Winner of the Helen Hayes Award for Outstanding Production of a Play.

"A knockout…[John Proctor Is the Villain] is…pushing for a 4.0 GPA." —Washington Post.

"I would urge everyone to see this play." —Georgetown Dish.

"Biting and exquisite." —MD Theatre Guide.

"Operates adroitly as both think-piece and thrilling drama." —Metro Weekly.

"Cracking good theatre…Add it to your 'must see' list.'' —DC Metro Theater Arts.