A Moment with "Blonde" by Frank Ocean by UGBA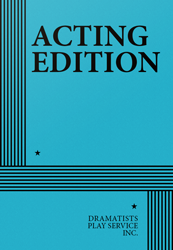 Short Scene, Monologue
ISBN-13: 978-0-8222-4365-6


MIN. PERFORMANCE FEE: $35 per performance.
Part of volume,
Overheard: Fourteen Commissioned Monologues Written by TNB2S+ Artists for TNB2S+ Artists
THE STORY:
For the grand finale of the inaugural Breaking the Binary Theatre Festival in October 2022, fourteen transgender, non-binary, and Two-Spirit+ (TNB2S+) playwrights were commissioned to create original monologues inspired by the prompt "overheard on a patio" to be performed by TNB2S+ performers in an evening co-conceived by L Morgan Lee and George Strus titled OVERHEARD. In this collection, fourteen monologues explore varied themes such as love, friendship, accessibility, the supernatural, the Virgin Mary, perseverance, nature, and more!