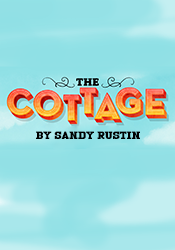 "The Cottage is a fresh and fiercely fun play that's firing on all cylinders, with Rustin's excellent script…sensations that will stay with you always." —Entertainment Weekly.

"It's a brazenly straightforward drawing-room farce, created for light amusement and delivered on a platter by a properly silly cast of six." —Time Out New York.

"…The Cottage is funny, often very funny." —New York Stage Review.