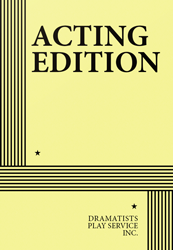 Full Length, Comedy
6 men, 3 women, Unit set
Total Cast: 9, Flexible Set
ISBN-13: 978-0-8222-0998-0


FEE: $105 per performance.
THE STORY: Two brothers, Sganarelle and Ariste, have been named guardians of a deceased friend's two daughters, to raise and even marry if they see fit. Ariste has raised Leonor with great freedom, allowing her to go to parties, indulging her whims and leaving her free to marry whomever she chooses. But Sganarelle has raised Isabelle quite differently, keeping her a virtual prisoner and intending to marry her, no matter what she desires. Ariste has tried to convince his younger brother that this will only inspire Isabelle to seek escape from him. Sganarelle believes that if she was given the same freedom as her sister she would immediately cuckold him. Meanwhile Sganarelle's young neighbor, Valere, has fallen in love with Isabelle from a distance, and she with him. Isabelle tricks her guardian into delivering secret messages to Valere by playing on Sganarelle's fears of suitors for her affections, and Sganarelle unwittingly delivers message after message, thinking Isabelle is spurning Valere's love. In the end Isabelle disguises herself as Leonor, goes to Valere's house while Sganarelle happily fetches a magistrate to marry them. Believing his views of Ariste's rearing of Leonor has been proven correct, Sganarelle drags his brother out of his house to view the wedding. When Sganarelle discovers that he has been the victim of this deception however, he is shocked and swears off women forever.
America's Poet Laureate has crafted another gem in his continuing series of highly successful translations of Molière's French masterpieces.