52 Pick Up: A Practical Guide to Doing Theater with Children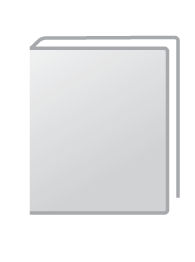 52nd Street Project, Individual Title
ISBN-13: 978-0-8222-1441-0



52 Pickup: A Practical Guide to Doing Theater with Children
. The Project's "How To" manual written by founder/artistic director Willie Reale consists of a series of recipes for its programs in a simple, no-nonsense, step-by-step fashion. Along with that are comprehensive descriptions of all the Project's writing and acting programs for children, as well as detailed advice on working with children in theatrical contexts. Incorporated in the manual are Daniel Judah Sklar's "Playmaking Lesson Plans," which cover basic and second-level playwriting courses for children and adults. A third component of the manual are plans and schematics of scenic designer Kevin Joseph Roach's "Instant Set," upon which most of the Project's productions are staged.
Individual titles from The 52nd Street Project Kid Theater Kit:
The Teen Ensemble: A Practical Guide to Doing Theater with Teenagers
The Butler Did It!
The Bedtime Zone
Plays for Pairs
The Spring Thing
The complete Kit:
The 52nd Street Project Kid Theater Kit
THE 52ND STREET PROJECT KID THEATER KIT: PLAYS, PROJECTS AND PROGRAMS FOR YOUNG PEOPLE is designed for those interested in recreating this imaginative program. Each volume is designed to lay flat when open to facilitate copying.