The Teen Acting Ensemble: A Practical Guide to Doing Theater with Teenagers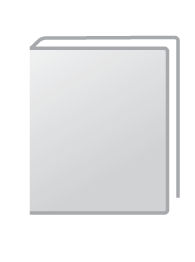 52nd Street Project, Individual Title
ISBN-13: 978-0-8222-1823-4



The Teen Ensemble: A Practical Guide to Doing Theater with Teenagers
. This companion "How To" manual to 52 Pick-Up, written by Project "Teen Dean" Chris Ceraso with commentary by Associate Artistic Director Michael Bernard, provides a carefully structured week-by-week program of acting classes, rehearsals and performances. The plan, developed in association with Willie Reale, uses basic professional-level acting technique and ensemble skills to form a company of teenagers. Included are examples of teen-authored plays based on Shakespeare sonnetsas well as ninety-minute adaptations of Twelfth Night, A Midsummer Night's Dream and The Tempest.
Click here for other individual titles from The 52nd Street Project Kid Theater Kit:
52 Pickup: A Practical Guide to Doing Theater with Children
The Butler Did It!
The Bedtime Zone
Plays for Pairs
The Spring Thing
Click here for the complete Kit:
The 52nd Street Project Kid Theater Kit
THE 52ND STREET PROJECT KID THEATER KIT: PLAYS, PROJECTS AND PROGRAMS FOR YOUNG PEOPLE is designed for those interested in recreating this imaginative program. Each volume is designed to lay flat when open to facilitate copying.