Mrs. Mannerly—Projected Image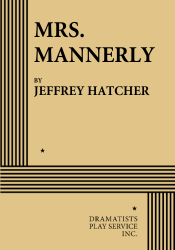 Projected Images, CD
ISBN-13: 0014-IMAGES


There is no additional fee for the use of this image.
An image for projection is available for purchase with your license for $20.00 and will be distributed digitally.
The image for projection is optional for productions of MRS. MANNERLY by Jeffrey Hatcher.