One Man, Two Guvnors—Sheet Music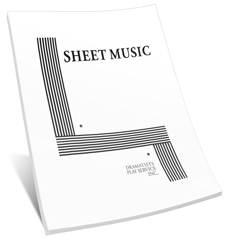 Additional music composed by Grant Olding for the original Broadway production is available from the Play Service for $20.00 and the music will be distributed digitally. The additional music is not required.
To include this music in your production, you must complete the Optional Production Materials Rights Application.
SPECIAL NOTE ON SONG: Sheet music for the song "Tomorrow Looks Great From Here," composed by Grant Olding, is required for production. The required royalty fee for the use of the song is $10 per nonprofessional performance. The total amount owed will be added to the license invoice automatically.